Tuesday, April 1, 2014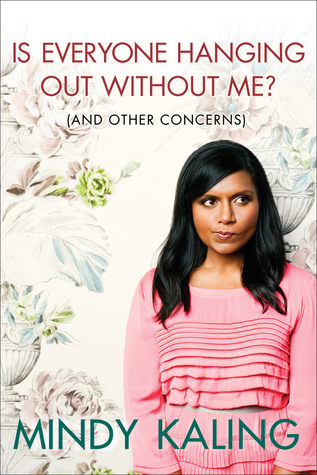 image via Goodreads
Ever since watching
The Office
, I have been slightly obsessed with Mindy Kaling. Once I got into
The Mindy Project
, however, I was hooked. This girl just gets it. She is an everyday girl who goes through everyday things, which she makes very clear in her amazing book
Is Everyone Hanging Out Without Me? (and other concerns)
. While recounting funny stories from her childhood, her climb to entertainment industry success, and her experience in Hollywood, Mindy makes you feel like these silly childhood dreams are possible. This book had me curious, excited, and amazed. It also had me laughing out loud (which is not something I tend to do while reading in my bed by myself). This is an absolute must-read for all young women (and men for that matter) who are trying to make sense of their post-graduate lives. Mindy will make you feel like your crazy thoughts, feelings, and impulses are absolutely normal. In fact, they are encouraged.
Check out this book and let me know your thoughts!
Get your copy from Amazon below!
Welcome To: